Shiatsu/Pregnancy Shiatsu
It is a form of Holistic physical therapy that uses the pressure points and energy meridians.
It is applied over the clothes and it is tailored to your needs using an extensive variety of bodywork and breathing techniques. It helps specially with any chronic conditions to help the person experience new ways of releasing tension and dealing with pain and discomfort.
Ruth started as a Zen Shiatsu practitioner in 2004 and is a professional member of Shiatsu Society UK, she is also a practitioner of Movement Shiatsu and Inner Chi Kung and currently working towards a Movement Shiatsu teaching qualification. Movement Shiatsu gives empowering tools for the receiver to take back control of their wellbeing and health.
Movement Shiatsu integrates many bodywork techniques, breathing also Gestalt psychotherapy principles and Chinese Traditional medicine, working with the energetic meridians as pathways in which movement happens, babies learn to move with actions like rolling, these movements develop along the lines of these Chinese meridians.
In Movement Shiatsu we help people to reconnect with their bodies using these movements.
For more information see : https://seed.org/.
Ruth is registered with CNHC, approved standards authority.
PRICE:
£60 per 1 hr treatment. £85 per 90 minutes treatment. Check for discounts for groups and in our venue.
Get in touch: + 44 7479502695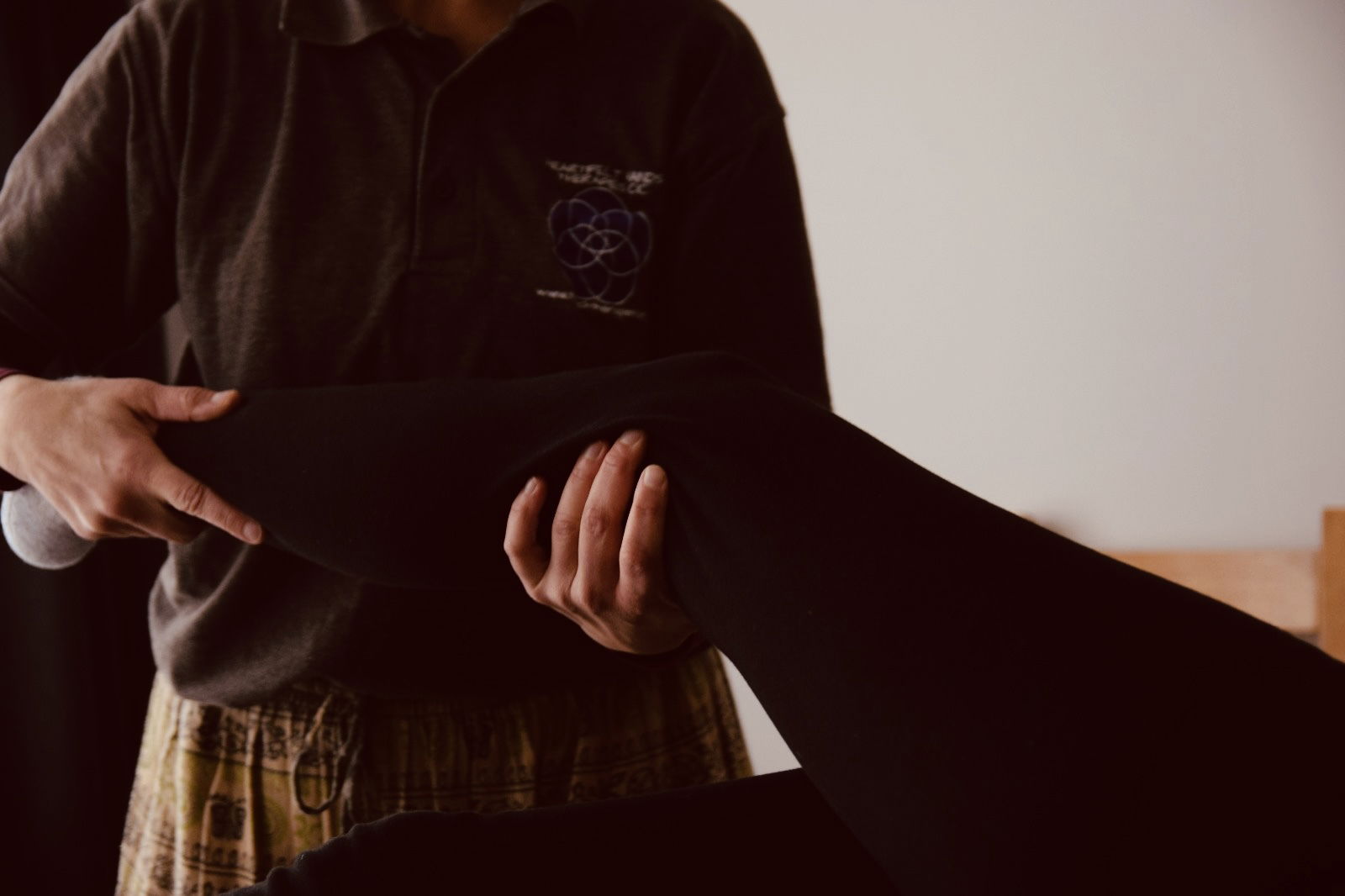 Sports/Deep Tissue/Remedial massage
This is a tailored massage therapy to treat soft tissue dysfunction, highly effective in relieving painful, tense, tight areas of the body.
I use a holistic approach to focus in the desired objective whether that is to feel revitalised, energised, or relaxed with the knowledege and experience aquired as a Shiatsu practitioner for 18 years.
After qualifying in Sports and Soft Tissue massage therapy I started applying all my knowledge in Movement Shiatsu, finding that the fusion of both technique gives more depth and 100% effectiveness to my practice as a massage therapist.


An initial assessment will be made, as this is required to plan the treatment and measure the benefits. Please bring all relevant documentation if you are being referred from your GP or specialist also if you need approval because of a special condition.
Ruth is a qualified level III Sports massage therapist, registered with the Federation of Holistic Therapists UK, FHT.
PRICE:
£60 per 1 hr treatment. £85 per 90 minutes treatment. Check for discounts for groups and in our venue.
Get in touch: + 44 7479502695